My last post indicated my recent seduction into the addictive world of Apple games.  First, it was an innocent, nostalgic game of Oregon Trail.  But then, soon after, I was sucked into the crime-filled world of Where In The World Is Carmen Sandiego? (Turns out she was hiding along the Oregon Trail.  The bitch died of a snake bite.)  Now I'm stuck playing Fraction Munchers–quite possibly the first Apple IIe/gs game I can remember playing.  For those of you who don't know the game, it's exactly like Pac-Man.  Only, you don't collect any dots, there are no power-ups, you don't get chased by ghosts, there are fractions (lots of 'em–but don't get them confused with whole numbers), and you're not a little, yellow, half-eaten pizza pie.
So, while I'm busy doing that, here's a couple of photos.  One of me, and the other of Auggy.  People say he looks more like me than he does his Ma, but I think they're saying that only because we're both white and we're both the cutest people, evah.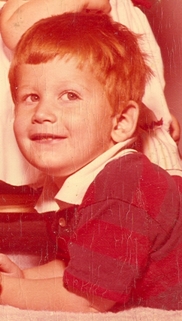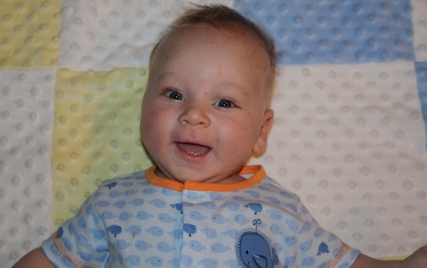 Next post: The Harrowing World of  Fraction Munchers.