The note read:
"Cower, mortals, and rejoice in the arrival of your new overlord, Wiggy!"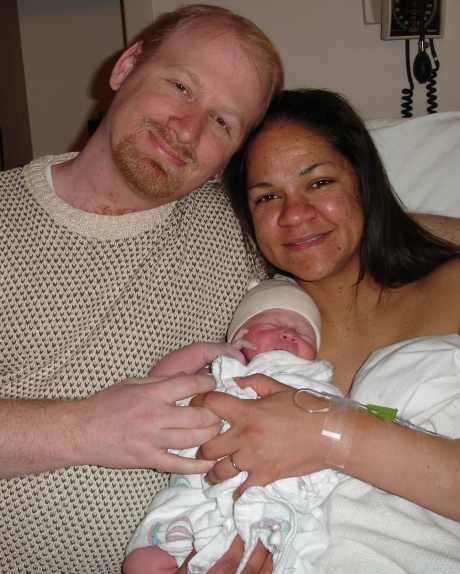 And, here's a slightly better photo of Wiggy: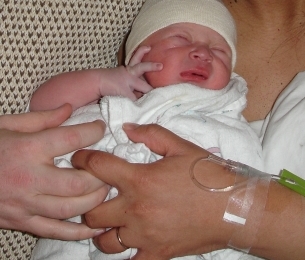 Not only does he have red hair (like his devastatingly handsome Pa), but he came into this world weighing a whopping 10 pounds and standing tall at 21.5 inches. Can I say that I'm thrilled I'm a guy? Despite the glorious help of an epidural, that just looked painful!
By the way, it was hilarious to see the tiny fold of flesh at the top of his head crown for a few minutes, and then one mighty push later, his GIANT noggin' comes pushing out, making it look like someone just inflated a huge doll head. Plus, he came out sunny-side up, looking at the ceiling, so all I could think of when I saw his squalling face for the first time was the first coupla words from Peter Gabriel's Big Time: "Hi, there!"
Ma Kettle is tired, of course, but doing well. She's thrilled to no longer be pregnant. Pa Kettle stopped off at home this morning to take care of the dogs, but will be headed back to the hospital shortly.
So, yay for baskets!